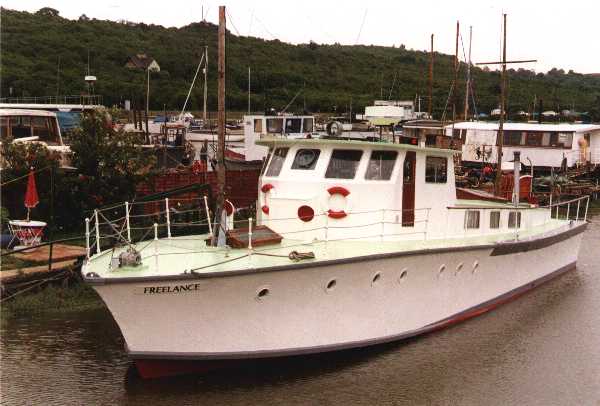 63 ft. BRITISH POWER BOAT
M.G.B.45. THE POLISH S3.
THE ONLY SURVIVING NAVAL WHALEBACK
DESIGNED BY HUBERT SCOTT-PAINE
AND BUILT BY THE BRITISH POWER BOAT Co.
AT HYTHE SOUTHAMPTON.
THIS CLASSIC DESIGN WAS KNOWN AS THE SPITFIRE OF THE SEAS
ORIGINALLY POWERED BY TWO ROLLS ROYCE MERLIN ENGINES
THE AIR-SEA RESCUE VERSION SAVED MANY ALLIED AIRMEN FROM THE SEA.
6 OF THESE FINE BOATS WERE RETAINED IN THE ROYAL AND ALLIED NAVIES
M.G.B.45.SERVED WITH THE POLISH NAVY IN W.W.2.AND HAS A COMPLETE WAR DIARY.